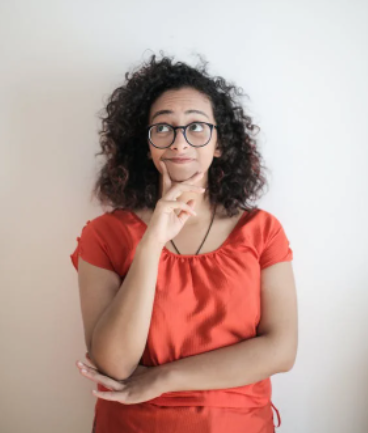 If you haven't an ironing board or you have no, space to keep an ironing board, or maybe possible your ironing board gets damaged. Don't worry we put down here, the great different ideas and ways that you can iron without an ironing board too.
In early times people don't have ironing boards but they do iron their clothes. Even at that time have only dry iron but they do because there are many other ways you can iron.
Finally, we say you only need a flat surface that may be a floor, a bed, a kitchen counter, or a wooden tabletop. As, only you have to keep some mat, towel, or blanket to keep on the surface. Don't directly iron the cloth on the surface.
8 Different Ways to Iron Clothes Without an Ironing Board
1. Ironing on Floor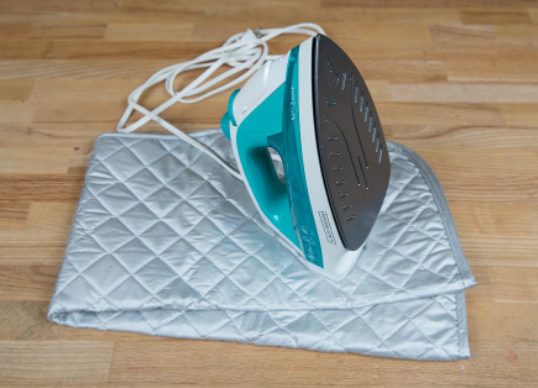 In old times most people iron their clothes on the floor by folding the blanket and put in a clean floor or the place they are comfortable. Keep care that the floor on which you put your blanket should be heat resistant.
Moreover, if the floor is carpeted keep care to put a thick layer of blanket on it before you start ironing. So, that carpet does not get damaged by heat.
2. Ironing on the kitchen counter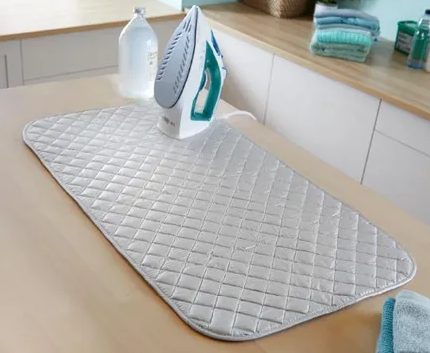 Some people use the kitchen counter when they you ironing mat or small portable tabletop ironing board. But you can iron without them too.
 Firstly, choose that area of the counter which is wide and clean. So, you can easily iron your clothes by laying a blanket on the top.
3. Ironing on a wooden table
Some people have a storage wooden table they iron their clothes on them by laying a blanket, a towel, or a mat. That is also really a great idea to utilize your things at home, instead of buying a separate ironing board.
4. Iron on a bed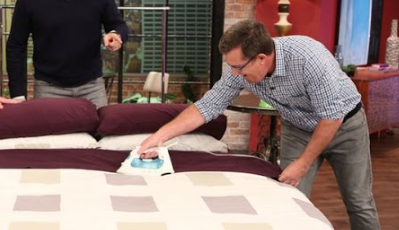 If you are in hurry, and want to iron your clothes but don't want to get into the hassle of taking out the ironing board or mat. One more great option you can have is iron on a bed. As only you have to keep care that keeps the iron rest pad with you while ironing your clothes on the bed because where you keep the iron in between pauses. To keep your bed sheet safe.
5. Ironing Mat or blanket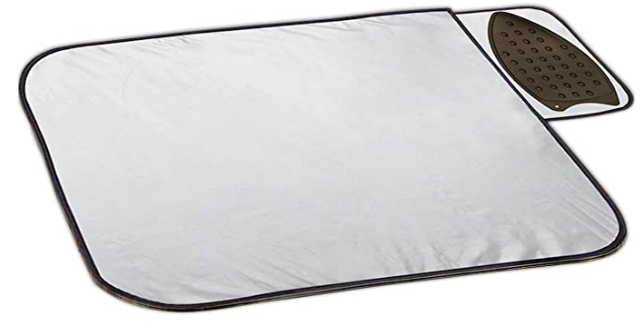 One more option if you want to go for budget-friendly, easy to keep and carry is an ironing mat. Once you buy a good quality ironing mat you can work for years on that. Furthermore, you can also iron the washing machine top by laying the magnetic ironing mat on it.
6. Ironing with steamer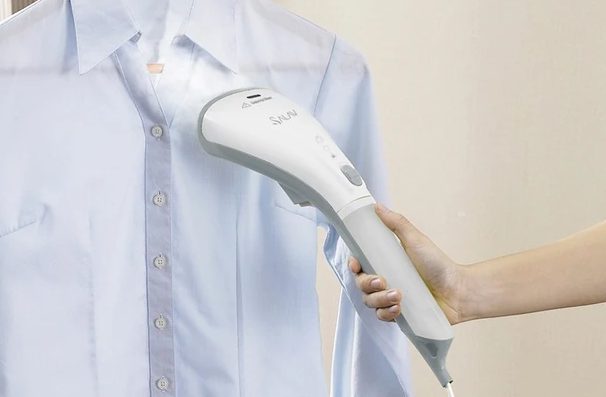 You have one of the latest options is having a portable steamer. Just hang your clothes and steam. Many small, economical, great quality steamers are available on the market.
You can check the best steamers and make your clothes wrinkle-free easily.
7. Use Wrinkle release spray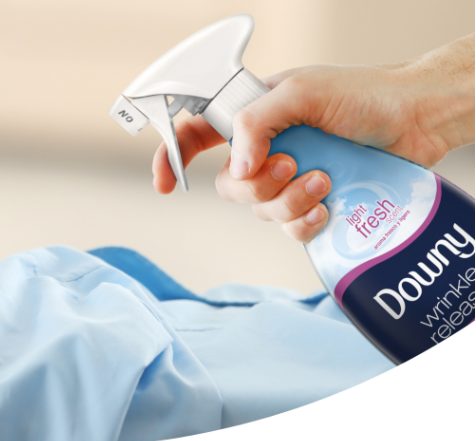 If you don't want to iron clothes or are not in the mood at some time. Just take the wrinkle release spray and sprayed it on the clothes just straighten them and hang it on a hanger. As it softens the fabric and gives some finished look to your clothes.
8. Ironing with a hairdryer or Flat iron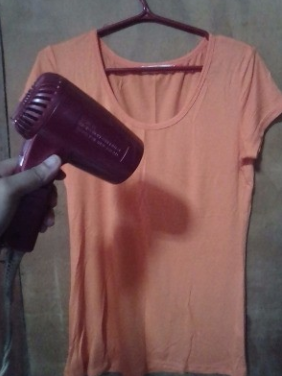 One of the hacks you can have is ironing your clothes with the hairdryer. Even you can give a finished look to your embellished clothes and also buy a hairdryer. Just spray your clothes with the spray bottle to soften the fabric and vertical hang them and remove creases with the hot air of the hairdryer.
You get astonished by the look, once you try. Last but not least you can iron your shirts or your kid's clothing with flat hair iron also.
Conclusion
Finally, we say you can have many ways to do any work. These different products and helpful accessories in our life make our life easy, organized or we can say somewhat sophisticated. In the old-time, people manage to do all this work without them also.
Hope so, you like different great ideas we put down here on how you can manage to iron your clothes without an ironing board. Happy Ironing …!
For best results, you can check the top steam irons here.