Ironing prices vary according to the country. It's a bit expensive in developed countries like the US, UK, Australia, and Canada. Moreover, laundry service prices are less in developing countries like India, Thailand, Pakistan, etc.
Further, prices vary whether you want a professional ironing service or a home ironing service. We here discuss in detail the average price range in different zones.
An ironing service saves your time and makes it easy for you if you are not good at ironing or you hate ironing. Most importantly, if you are a working woman and have a lot more family responsibilities you can take the service and makes your life stress-free. But if you can manage your time you can do it yourself with less effort and cost-effective way by using the latest steam irons have inbuild prodigious features.
How much do ironing services cost?
Many factors affect the prices of ironing. It varies from country to country but the main and most important factor is demand and supply if the demand for anything or task gets an increase, its prices go up, as demand is directly proportional to price. But demand and supply are inversely proportional.

Charges for ironing are divided into 4 different ways, per hour, per weight, per item, and a shirt.
| | |
| --- | --- |
| Ways of ironing | Average Cost |
| | | | | | | |
| --- | --- | --- | --- | --- | --- | --- |
| | USA | UK | Australia | Canada | India | Pakistan |
| Ironing per Hour | $15 | £12-18 | $25-35 | $15 | $6-8 | $4-6 |
| Ironing per KG | $15 | £5-6 | $25-30 | $11 | $3-4 | $2-3 |
| Ironing per Item | 50cents-$3 | £0.6-5 | $2 | $0.9-3 | $0.5 | $0.5 |
| Ironing per Shirt | $2 | £ 1.50-1.75 | $1.5 | $1.5 -2 | $0.07 | $0.25 |
As ironing per hour cost is paid because of the time and effort a person put for one hour into ironing different garments and ironing per item is paid according to the type of garment and the total volume of the piece.
Additional Cost for Ironing Services
Some additional costs need to pay if you take other services with ironing like pick up and drop off are about $5-$10. Some ironing service providers charge a minimum fee to cover the small load cost and the setup execution cost.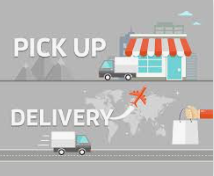 Difference between Professional Ironing Service Prices vs. Home Ironing Service Prices
Home ironing services price cost less than the professional ironing service, as you hire someone to come home and do the ironing. But requires at home you have to require approximately $150-$200 on the setup of simple and with minimum cost. Which require a steam iron or steam generator iron, ironing board or mat, and sleeve ironing board. And the person mostly charges according to the items or per hour, so generally cost less than the big companies. If you want a great setup at home by which you provide every type of ironing service we suggest the best iron generators, and related products you can check by "Clicking here". Even we share the different ways by which we can iron without an ironing board at home. Only you have to bear the one-time cost.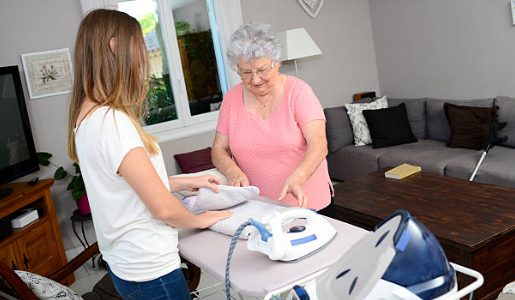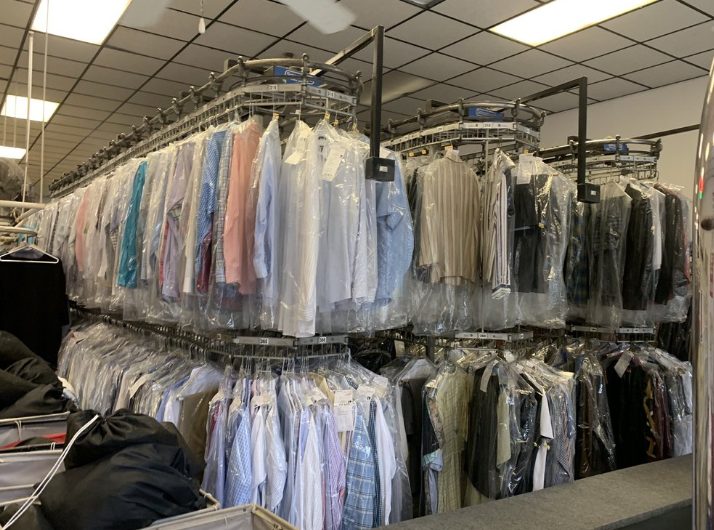 For professional ironing service the delivery charges, electricity cost and because of proper branding and their professionalism they charge more.
| | | |
| --- | --- | --- |
| | Professional Ironing Services | Home Ironing Services |
| | 12 kg | Per Item |
| USA | $15 | $1-$3 |
| UK | £11 | £0.5- £1 |
| Canada | $11 | $1-$3 |
| Australia | $25-50 | $2 |
Our Verdict: Is it Economical to do Your Ironing at Home?
As we collected the average price according to our reach, prices may be somewhat different according to town and the size of the company. According to our analysis, Australia is expensive according to services. So, we recommend you to go for the best handheld steamer, which makes your life easy and you can iron your clothes easily.
If you are working and making more money and spending time on something more productive than you go with the services its' better. Because we believe in the circulation of money. You are spending time for something better and hiring for services creates employment also for someone.
To go for professional ironing or home-based hiring depends on your budget. For a more professional look or for some more expensive and embellished attire we recommend you go for a professional ironing to get an aesthetic look. Otherwise for daily clothes ironing, hiring a person at home is more economical.
Ironing Service and Top Tips
Check the video before starting the ironing service professionally and how to set ironing prices.
Frequently Asked Questions