Ironing a pleated skirt is not as same as ironing any other dress. As ironing is not the likable task of many people but it's the necessary one. However, most people think ironing is easy but ironing pleated dresses and skirt is a hard-hitting task. As according to our opinion if you know how to iron a pleated skirt then it would become easy for you. Knowing the tricks to deal with any task help to do it in less time and makes it easy.
A pleated skirt is consist of many folds in a loop which is the reason that it looks beautiful and elegant. When you buy a new skirt, the pleats fell perfectly and no need for ironing. But later on, when you wash the dress it needs ironing for the perfect creases and new look. Latest irons and cordless irons make it easier with their vast functionality and exceptional steam options.
Once you go through the whole guide to how to iron pleats you will be confident to give your pleated skirt, pant, and ruffled shirt a new look.
How to Iron a Pleated Skirt: Step by Step Guide
Things required:
Iron
Ironing Board (full-size ironing board makes it easy to iron full pleat down at a time)
Paper clip or Clothes pin.
Spray bottle (Spray starch)
Guide to iron pleated skirt:
Step 1:
Fill your iron with distilled water if you are using a steam iron, it's better to use. Set the skirt on the narrow side of the ironing board. It's easy to start, with a single layer of fabric. Pressing the all way around the waistband makes it easy to set pleats in their place. Starts to set from the waistband and find the origin of the pleats and set at its place.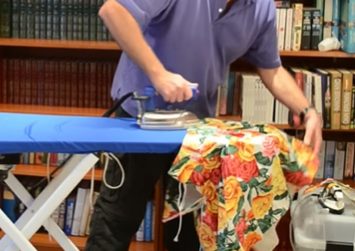 Step 2:
Pin the pleats make it easy to do and doing three pleats at a time can be manageable and saves time. Only keep care while ironing where the pleats are pinned, as they leave marks on the skirt because of pressing.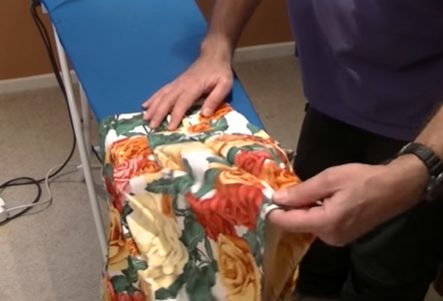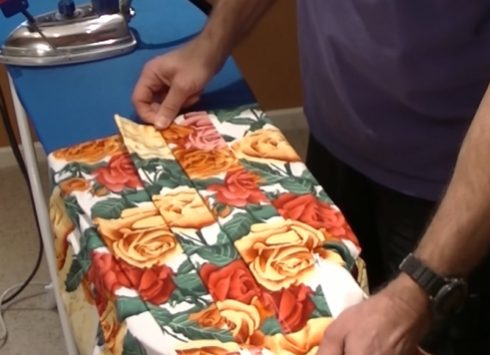 Step 3:
Set the steam iron setting according to the fabric type. If the skirt is made of synthetic material keep an extra press cloth over the skirt to avoid any effect on the cloth that is melting or scorching the fabric or design.
Step 4:
Spray the starch water or spray to create the crisp and stronghold of the pleats.
Step 5:
Start to iron the pleat from waistband side to bottom. Repeat the process until the whole skirt is pressed.
Tips and Maintenance of pleated skirts
It is better you know the tips and maintenance of pleated skirts for keeping them brand new and looking perfect.
Finally, we say don't over-press the skirt as some materials get scorched because many layers are underneath. Check the material of the skirts some skirts are made of fabric that doesn't require ironing they are designed with permanent pleats.
More importantly, it is better to hang the skirt in its proper way so that it pleats do not de-shape. Further, some skirts should not be washed in a machine as they lose their shape and pleats so, keep care and read the tag before doing ironing and washing.